The Lab of Conservation Ecology is a multi-faculty lab, united around the theme of ecological conservation in the Southwest. Because solutions-oriented conservation research is inherently interdisciplinary, all researchers interested in this topic are invited to participate in lab meetings! The lab includes students, researchers, and faculty using techniques from field ecology to social sciences to spatial modeling to address important conservation questions.
Drs. Clare Aslan and Sara Souther are the primary investigators in the Lab of Conservation Ecology.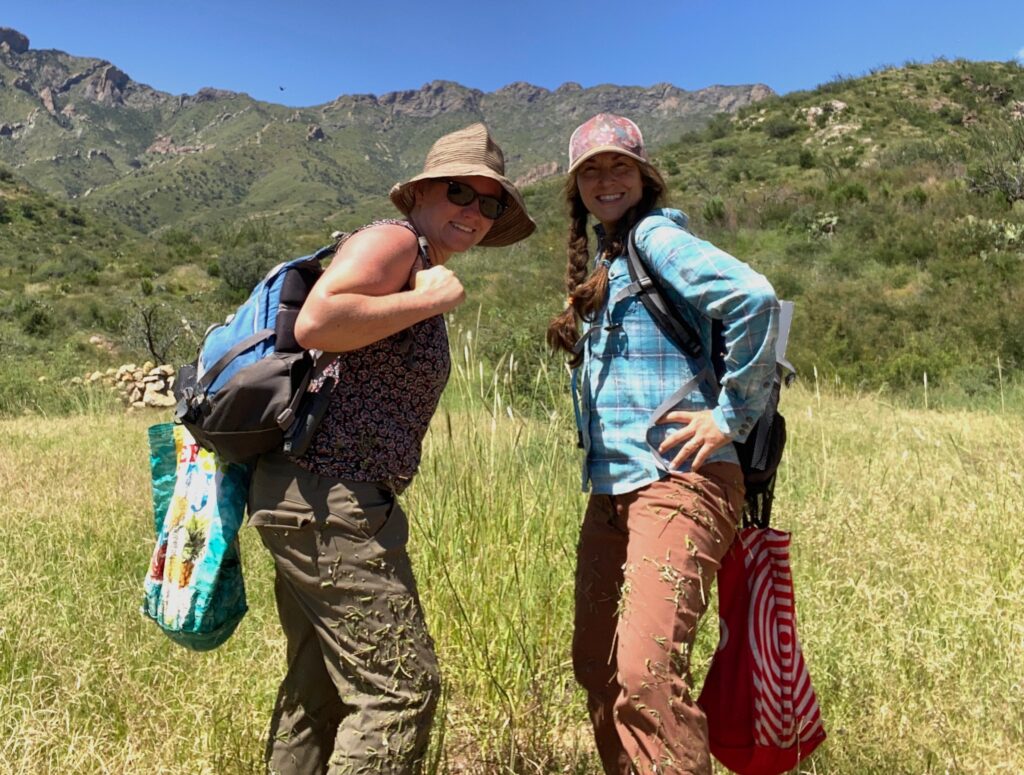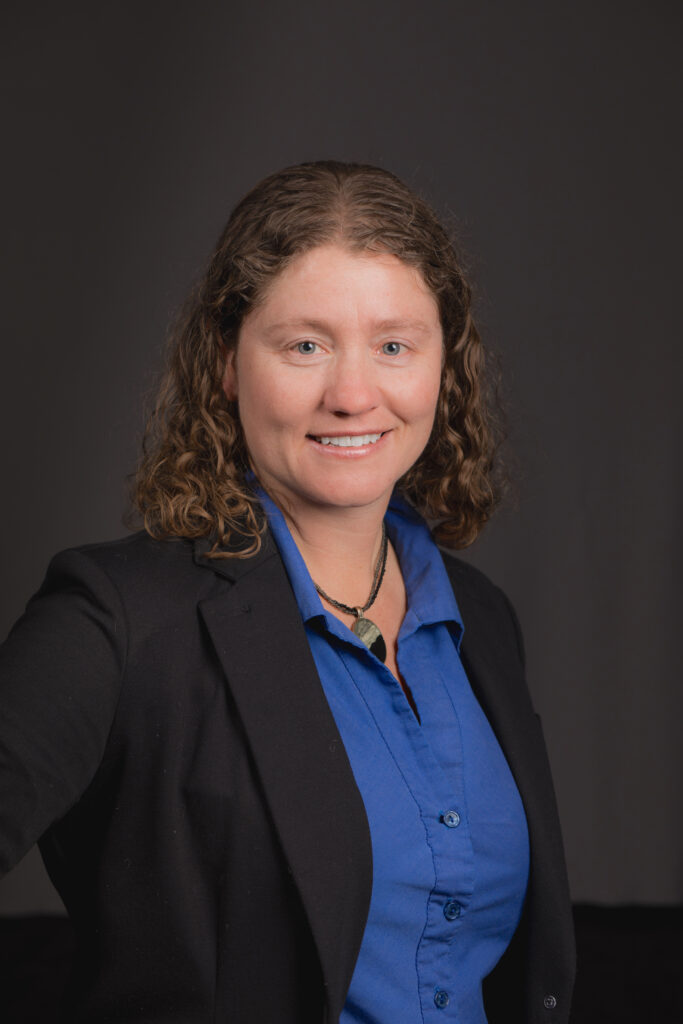 Clare Aslan (she/her)
Associate Director and Associate Professor, School of Earth and Sustainability
Co-Director, Center for Adaptable Western Landscapes
Dr. Clare Aslan is a community ecologist and conservation biologist, interested in the ecology and conservation of species interactions and how dynamics at the interaction level can scale up to the full community level. She is passionate about solutions-oriented research. Dr. Aslan's research interests include the community implications of species interaction disruption via climate change and biological invasions, as well as the effects of environmental change on coupled natural-human systems. Clare obtained her PhD from the University of California, Davis, and completed a Smith Conservation Postdoctoral Fellowship at the University of California-Santa Cruz.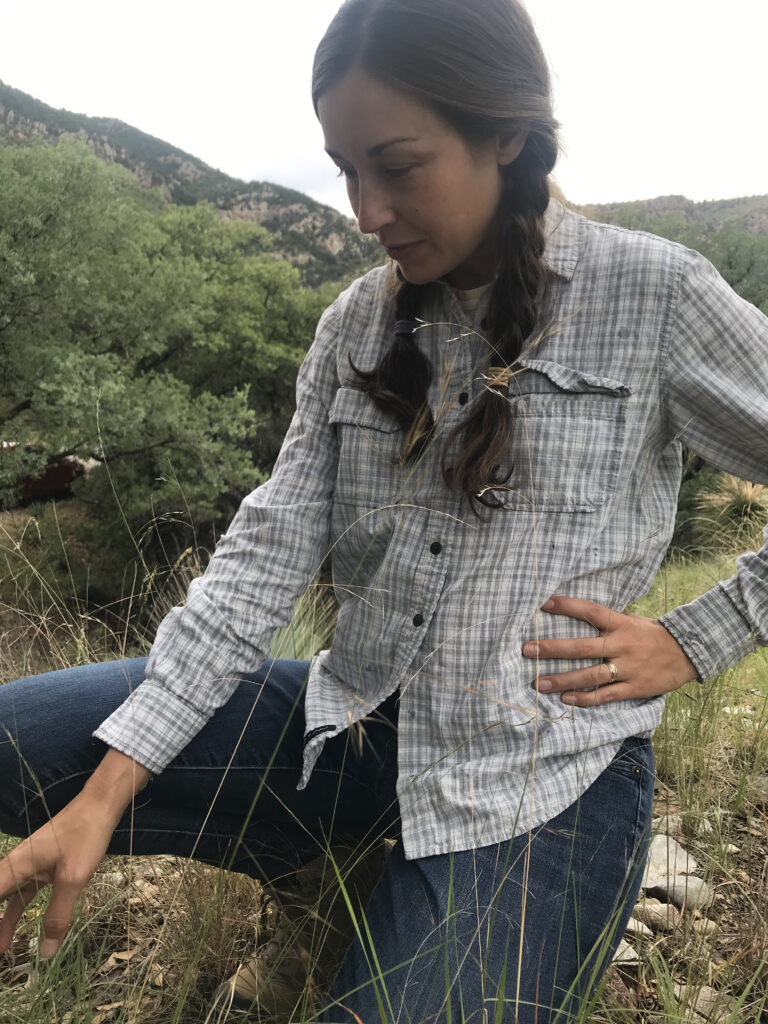 Sara Souther (she/her)
Assistant Research Professor, School of Earth and Sustainability
Core member, Center for Adaptable Western Landscapes
Key research themes: Plant population ecology, ethnobotany/Traditional Ecological Knowledge (TEK), global change biology
Dr. Souther is a plant ecologist and conservation biologist, who studies the structure and dynamics of human-environment interactions. Dr. Souther uses a variety of tools, including demographic and spatial modeling, experimental plantings and common garden construction, and innovative statistical analysis to identify behaviors or management structures that promote resilient ecosystems. The long-term mission of this multidisciplinary and collaborative work is to provide information to conserve ecological systems, as well as the diversity of human interactions with these systems, in a time of rapid anthropogenic change.
AFFILIATED FACULTY & STAFF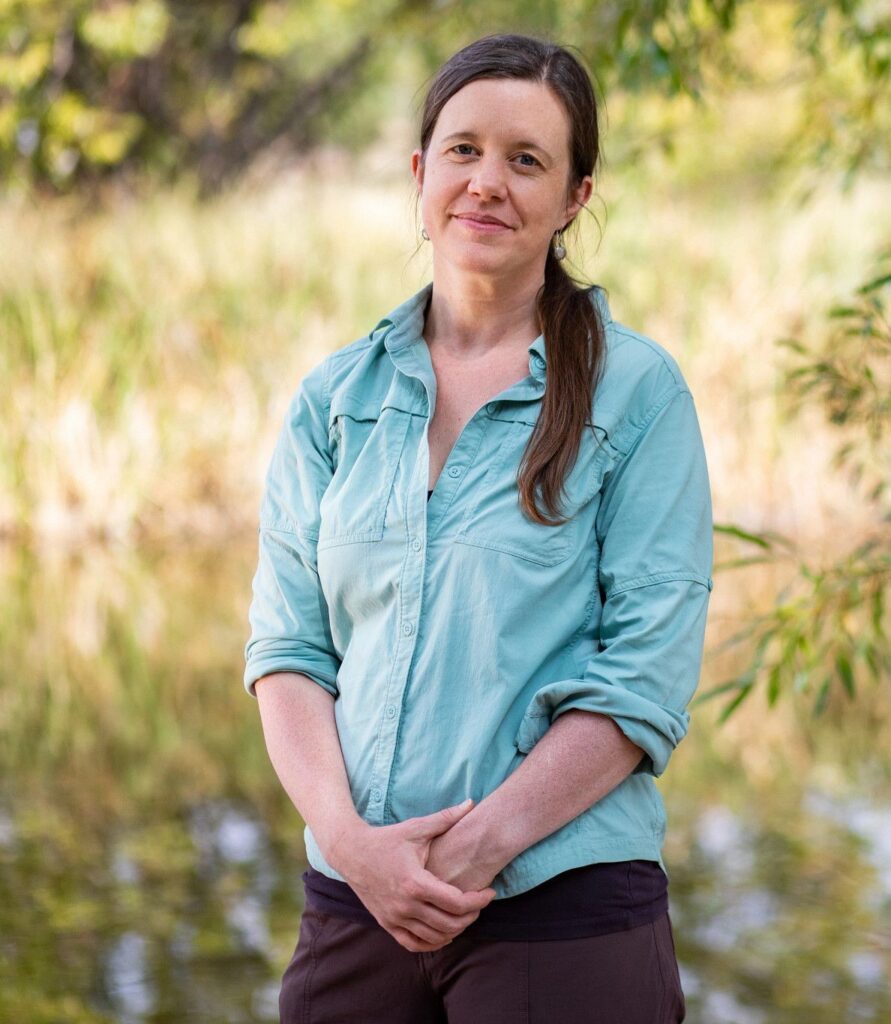 Rebecca Best (she/her)
Assistant Professor, School of Earth and Sustainability
Center for Adaptable Western Landscapes
Rebecca Best is an affiliate of the Center for Adaptable Western Landscapes and an assistant professor in the School of Earth and Sustainability. She is an aquatic community and evolutionary ecologist interested in the processes that determine the number and type of species coexisting in a particular community, and the way those communities function. Her lab works on the effects of climate on aquatic connectivity, species distributions, and the ecology and evolution of riparian tree traits.
CURRENT STUDENTS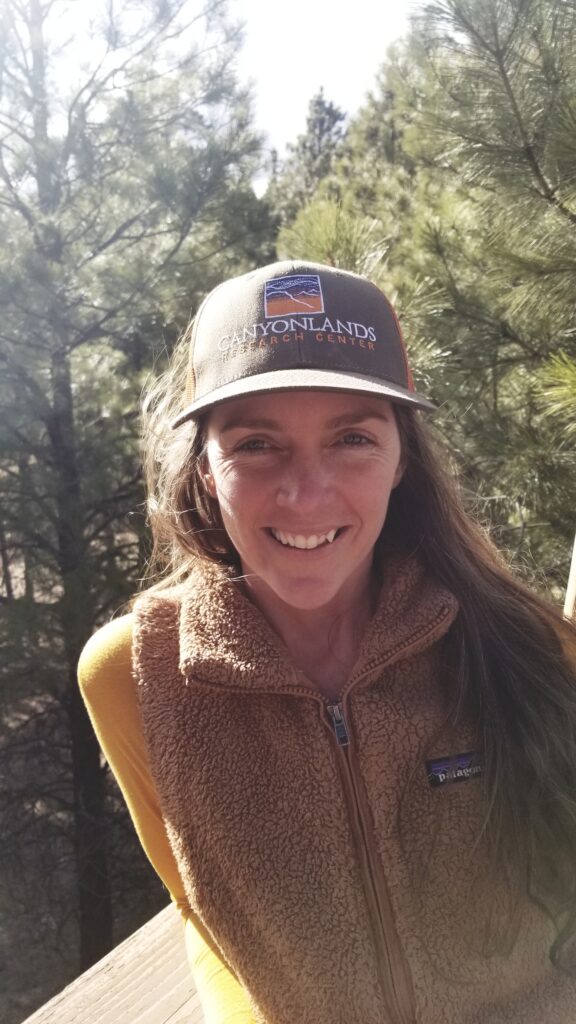 Iris Garthwaite (she/her)
MS Environmental Sciences & Policy
Iris was raised in the Bay Area of California where she loved exploring local urban green spaces and the nearby Sierra mountains. Her passion for adventure and community service led her to live and work all around the globe. She returned to the Western US to support community connections to local landscapes and learn about conservation. Iris has a B.S. from Evergreen State College and is currently an Environmental Sciences & Policy Master's student in the lab of Dr. Rebecca Best. She uses common gardens to understand the effects of climate change on Fremont Cottonwood populations. Her goal is to communicate her findings to conservation practitioners to advance climate-related adaptive management strategies for SW riparian corridors. She is also passionate about connecting art and science, outdoor education, and supporting diversity and inclusion initiatives at NAU.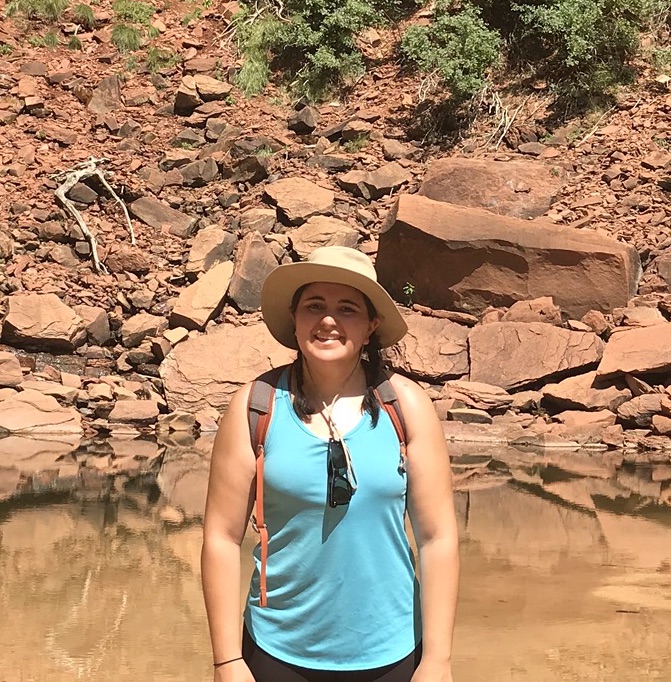 Michaela Gold (she/her)
MS Environmental Sciences & Policy
Michaela found her passion for conservation growing up whitewater rafting, backpacking, and camping in the majestic West. She is focused on solving our greatest conservation issues through thoughtful impact assessments and the implementation of results-driven planning. Michaela has a special interest in comprehensive land management and landscape-scale conservation efforts. She never passes up a chance to get more folks invested in the issues surrounding conservation in the US and worldwide. Michaela's research is on rancher-led collaboratives across the intermountain West, exploring the role of ecological and social monitoring data in management decision-making.
In her free time, Michaela enjoys camping, hiking, skiing and checking out new breweries in town.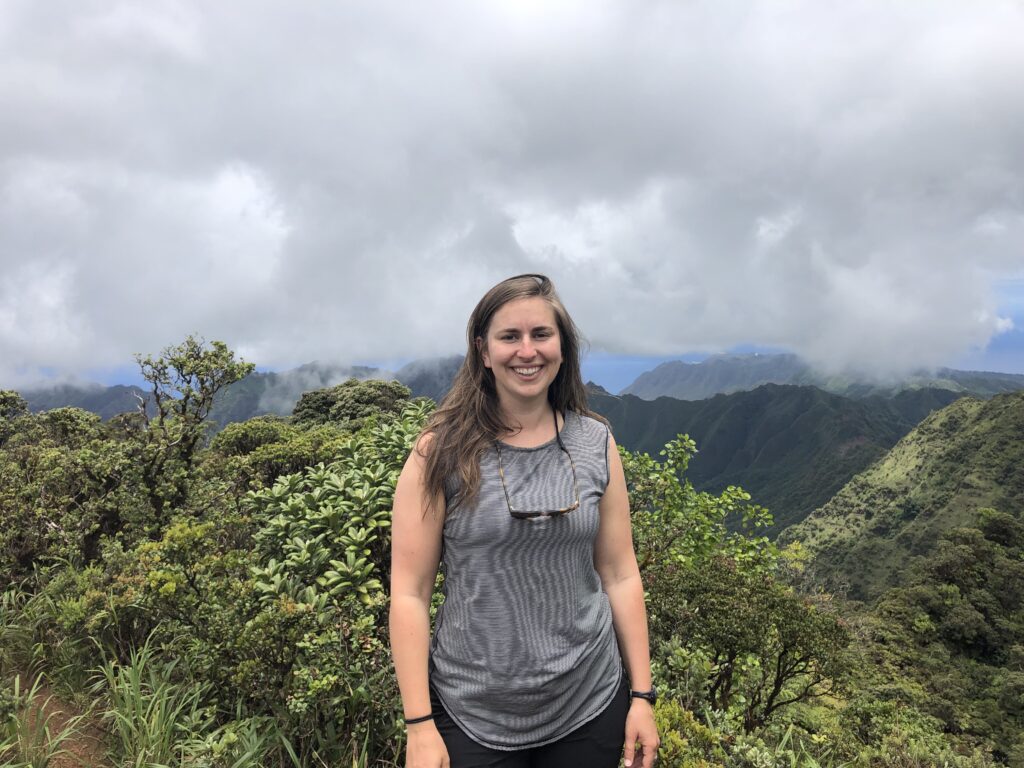 Sara Gabrielson (she/her)
PhD candidate in Biological Sciences with an Emphasis in Ecology, Evolution, and Conservation Biology & Policy
Sara Gabrielson is a PhD candidate in the Biological Sciences Department at NAU. As a community ecologist, Sara is interested in plant-animal mutualisms and the relationships among native and introduced species within mutualisms. Her research focuses on the ecology of seed dispersal and is currently based in the mesic forests of Oahu, Hawaii. On Oahu, all of the native frugivores (birds) are extinct and now a suite of introduced birds and rodents perform seed dispersal for both native and introduced plants. Sara is also an active mentor in the Louis Stokes Alliances for Minority Participation program at NAU and has taught scientific writing and organismal biology courses at NAU. When she's not gathering seeds in the mountains or writing at her computer, Sara enjoys snorkeling and swimming in the calm summer waters of the North Shore.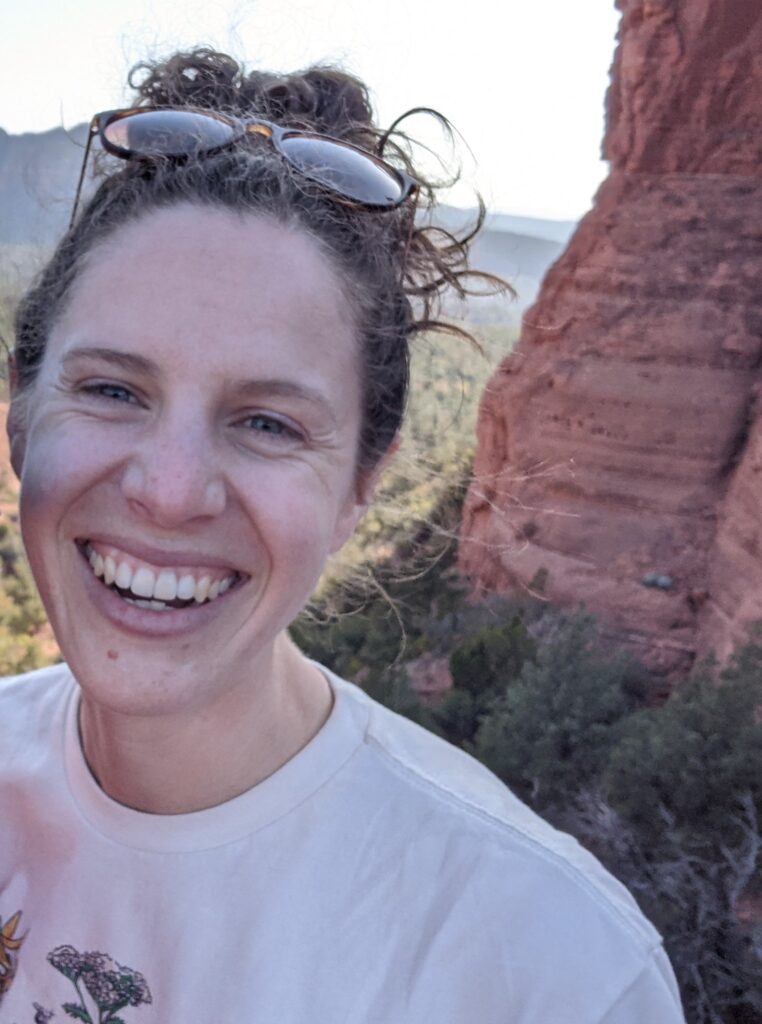 Heidi Goodrich (she/her)
MS Environmental Sciences & Policy
Heidi was raised in the Bay Area of California, and grew up exploring her curiosity of the golden hills and oaks around her. This curiosity led her to pursue a B.S. in Environmental Science from the University of New Mexico, where she fell in love with high desert ecosystems. She has worked all over the west conducting plant inventory and monitoring assessments, as well as implementing ecological restoration projects. Heidi's research focuses on wildfire disturbance regimes and their effects on plant communities. Always eager to venture out into the local area, in her free time Heidi enjoy's hiking, backpacking, rock climbing, and baking. 
MEET OUR ALUMNI!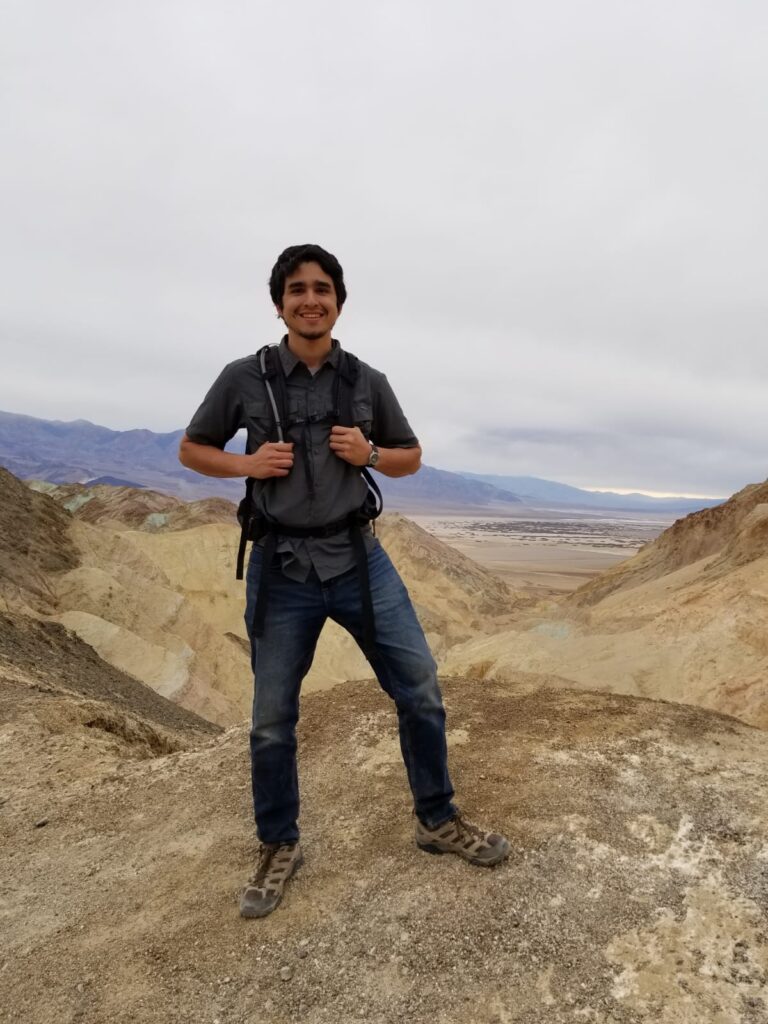 Bernardo Murrieta Molina
MS Environmental Sciences & Policy (Graduation Expected Spring 2021)
Bernie was born and raised in Hermosillo, Sonora, Mexico, and grew up appreciating the beauty of our deserts, sea, and mountain ranges. After Bernie acquired a BS in Biology, Bernie moved to the United States to start working in environmental conservation and restoration. Now, Bernie is in the MS in Environmental Sciences and Policy program at NAU; being here awoke a desire to work with watershed restoration at the borderlands of Arizona and Sonora. Bernie is focused on one day trying to bring water streams back to those places that are in desperate need.
Interests: Watershed Restoration, Entomology, Conservation, Restoration, Borderlands Region
Research: The purpose of Bernie's research is to use the Odonata as general indicators of ecosystem health, and to determine habitat-specialist taxa that could, if present, indicate the presence of clean water or, if absent, a decline in water quality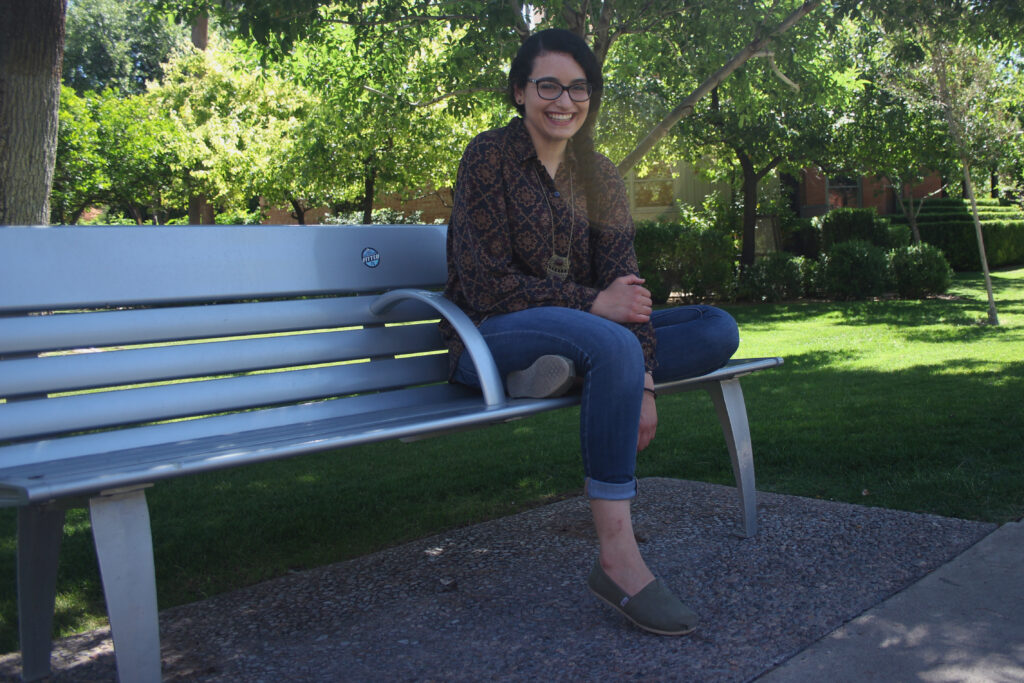 Kaci Fankhauser (she/her)
MS Environmental Sciences & Policy (Graduated Spring 2021)
Kaci loves studying the intersections of evolution, ecology, and animal behavior – whether it involves looking at co-evolution of community interactions or studying the evolution of warning signals in butterflies. She is unanimously recognized among friends and acquaintances for a love of all things furry, feathered, creepy and crawly! Kaci has also been working for the SciTech Institute since 2016, where she began by serving two years as an AmeriCorps VISTA. At SciTech, Kaci gets to combine her love for science with her passion for more integrative and inclusive STEM education.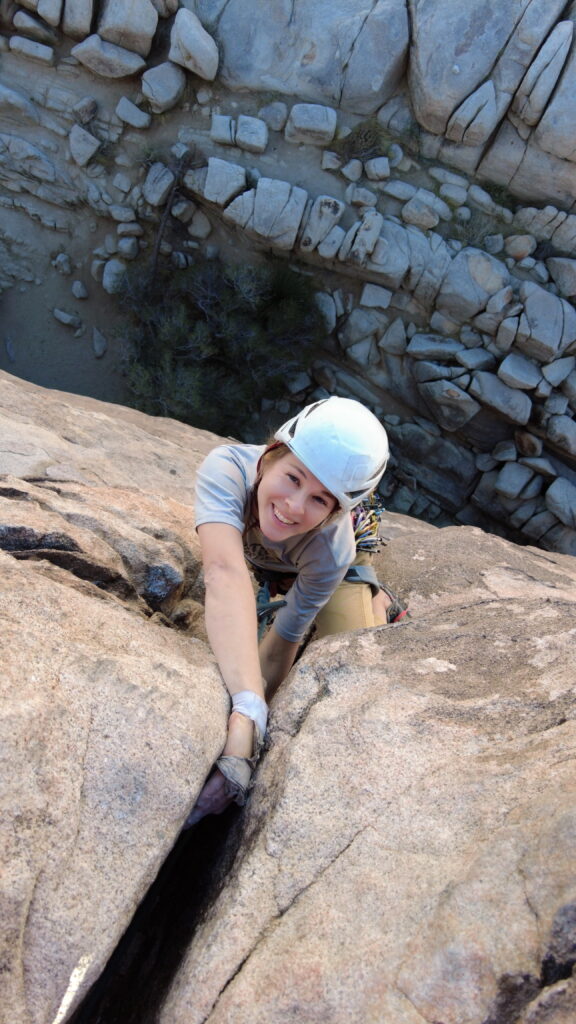 Savannah Lehnert (she/her)
MS Environmental Sciences & Policy (Graduated Spring 2021)
Savannah studies the impacts of deforestation on seed dispersal networks in rural Costa Rica. She also studies how best to incorporate landowner values into regional, agroecology landscape planning. She will be graduating in May, after which she will be pursuing a career in avian conservation. When not working on all things thesis related, Savannah is climbing, geeking out about birds, and planning the next big adventure!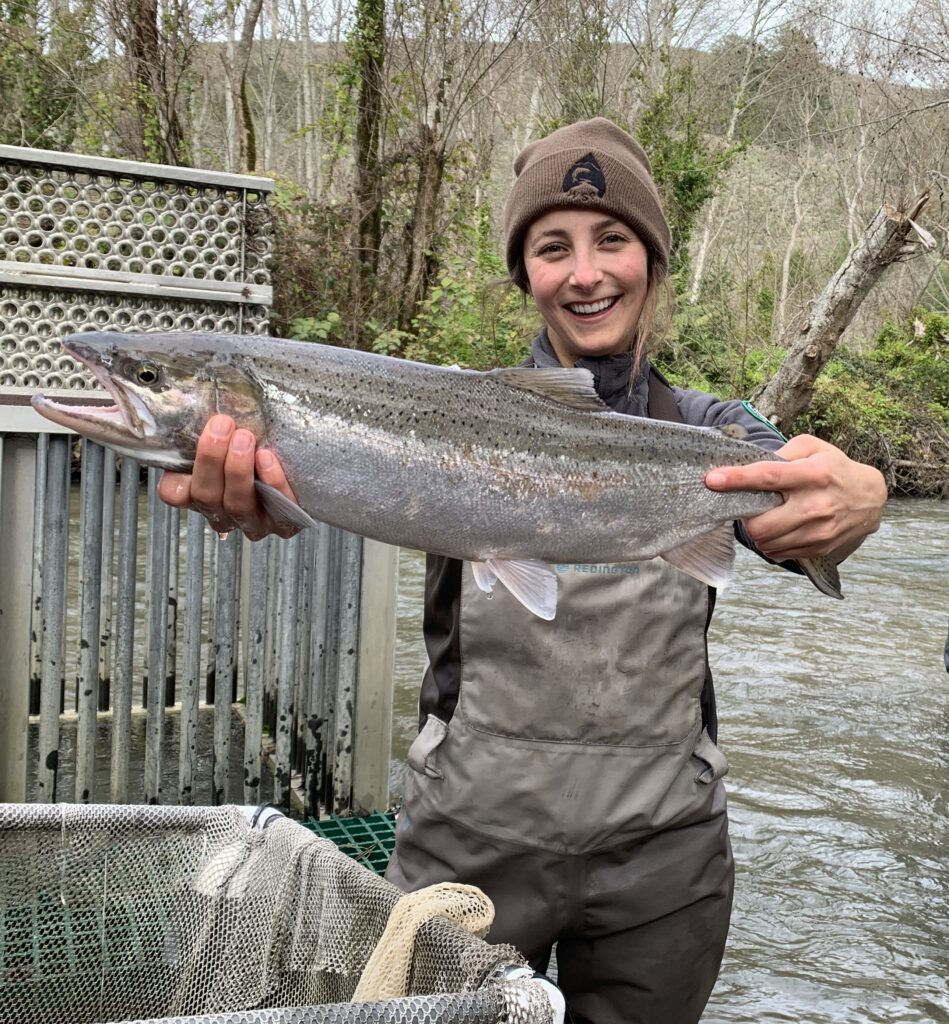 Lindsay E Hansen (she/her)
MS in Environmental Sciences & Policy (Graduated Spring 2021)
Lindsay studies growth in a native fish in the Grand Canyon portion of the Colorado River, called the flannelmouth sucker (Catostomus latipinnis). The flannelmouth sucker is currently the most abundant native fish in the Grand Canyon, but because it has a more stable population than other native fish in this river system, limited research has been conducted to assess its population stability, abundance and growth. In her research, Lindsay fits Bayesian models to determine growth trends of flannelmouth suckers over time (1993-2018) and space (from Glen Canyon Dam to Diamond Creek) and what habitat features, including temperature, turbidity and primary productivity, explain those trends in growth. Lindsay also works as an artist and scientific illustrator, often in partnership with conservation science non-profit organizations. Learn more about her research and art at her website: www.lindsayehansen.com.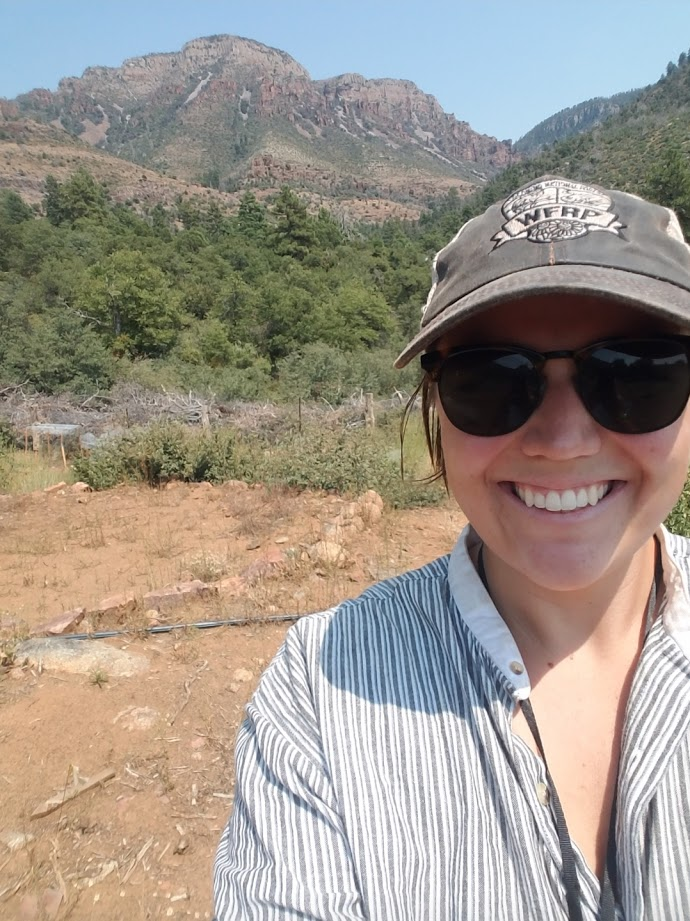 Tatia Bauer (she/her)
M.S. in Biology; Ecology, Evolution, and Conservation Biology emphasis (Graduation Expected Spring 2021)
Tatia has wide interests in the field of ecology, but is especially interested in community-level patterns and interactions. She graduated from the University of Michigan in 2013 with a degree in Ecology and Evolutionary Biology and went on to pursue a variety of seasonal field work. Her master's study uses a common garden to investigate the link between local adaptation in restoration forbs and the resulting response in pollinator interactions. After graduation, she will work for the Martha's Vineyard Land Bank as a Wildlife Technician; there she will aid in species counts within protected properties, help write reports to continue the science-based management of those areas, and sea kayak as much as possible!!